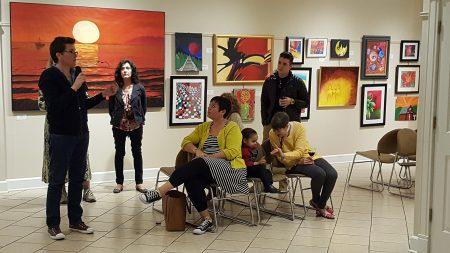 Open Shows
What are Open Shows?  Open shows at the Hannibal Arts Council encourage artists to submit pieces to be exhibited in our gallery shows which fit a theme or specific guidelines.  Submissions are welcome from youth 13-17 (except ORiGINALE) and adults 18 and older residing within a 50-mile radius of Hannibal. Open to professional and amateur/non-professional artists.
Remaining 2018 Open Shows
REFLECTIONS:  The Hannibal Arts Council is looking for pieces that depict things shiny, mirrored and reflective…even works which illustrate inner/self-reflection.
ORiGINALE: The Hannibal Art Club's 54th annual art exhibit and competition welcomes artwork by artists living within a 50-mile radius of Hannibal. Features the Best of the Best in area artists' work.
Submissions Accepted 3 p.m. – 6 p.m. Friday, September 14 or 11 a.m. – 2 p.m. Saturday, September 15. Guidelines, Exhibit Details, Artist Registration Form, Artwork Labels: Click here for ORiGINALE Call to Artists
99 BUCKS OR LESS ART SALE:  Annual holiday art sale featuring works priced at $99 or less.
Photography Channel
What is the Photography Channel?   The Photography Channel features digital image exhibits viewed on the Hannibal Arts Council's 55-inch 3-D television and compliment the exhibits hanging on the gallery walls.  There is no age limit and submissions may come from anywhere in the world! Digital and cell phone camera, Instagram and Facebook images are all acceptable formats to submit.
Remaining 2018 Photography Channel Themes
A RIVER RUNS THROUGH IT: Submitted digital images (up to 5) should feature riverscapes, whether that be of the Mississippi River and creeks right here in our own backyard or favorite river images from travels elsewhere.