AVA Goldworks and the Hannibal Arts Council have partnered to sponsor a Mother's Day jewelry design contest for youth ages 2 to 17. The winner in each of four age divisions will receive a custom-made sterling silver pendant with a one-of-a-kind design created by AVA Goldworks for their mom! Each pendant will be able before Mother's Day.
The deadline for turning in contest sheets is May 1.
Official design contest sheets are available at AVA Goldworks (211 Center St), the Hannibal Arts Council (105 South Main Street) or may be downloaded/printed here…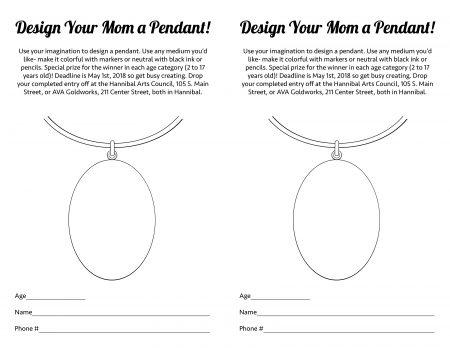 For more information regarding the jewelry design contest, contact the Hannibal Arts Council or AVA Goldworks.