Moonlight Ball
Saturday, October 7
6:30PM-9:30PM
KC Hall, 1 Columbus LN
Price: $30 – Cash bar, desserts & photo booth are additional costs. 
Tickets: https://Moonlight-Ball-2023.eventbrite.com, call 573-221-6545 or stop by 105 S. Main St (Noon-5pm Mon-Fri) or purchase at the door on October 7.
Whether you are ballroom dancing to a wide variety of tempos, reminiscing to old standards like Stardust, romancing to warm ballads such as Unforgettable, swinging to Jump, Jive and Wail and In The Mood, or just listening to big band favorites such as Dream, the Sentimental Journey Dance Band lives up to its name. The Sentimental Journey Dance Band has been pleasing dancing and listening audiences for over 30 years. Over those years the Band has gained stature as one of the best big bands in the Midwest.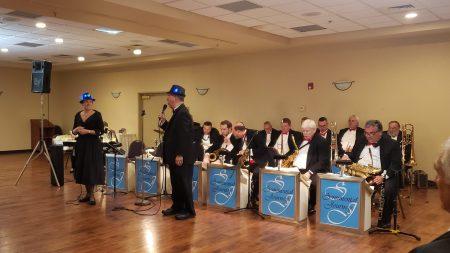 The roots of the band began with Russ Dieterich forming his first dance band at age 14 and continuing to have a band throughout high school and college. After completing medical school and training in obstetrics and gynecology, Dieterich formed the Sentimental Journey Dance Band while in the Air Force. The band was initially comprised of college students from Central Missouri State University. When Dieterich moved to the St. Louis area, the students were gradually replaced by local musicians, many of whom are school music teachers.
For more information on this and other Hannibal Arts Council programs, call 573-221-6545, stop by 105 S. Main St. or visit their website hannibalarts.com.