First Friday Art Adventures
First Friday Art Adventures
2020 FFAA programs will be held the First Fridays in February, March, April, May and September.
Additional special workshops and events are held in August, October and December.
Hands-on workshops for ages 6 to 12.
Cost is $5 per child.  Scholarships are available, when requested.
See program flyers below for dates/times.
Held at the Hannibal Arts Council, 105 S Main St.
Scholarships are available, when requested.
Class sizes are limited and registration is REQUIRED.

For those 13 and up - our Arty Party programs are now open to you!

 Click here to view current Arty Party programs
Funding assistance provided by: 
George H. Riedel Private Foundation
General Mills Hometown Grantmaking Program
HAC Scholarship Fund Donors
Missouri Arts Council, a state agency
2020 FIRST FRIDAY ART ADVENTURES
Hope to see you there! Don't forget to pre-register and pre-pay.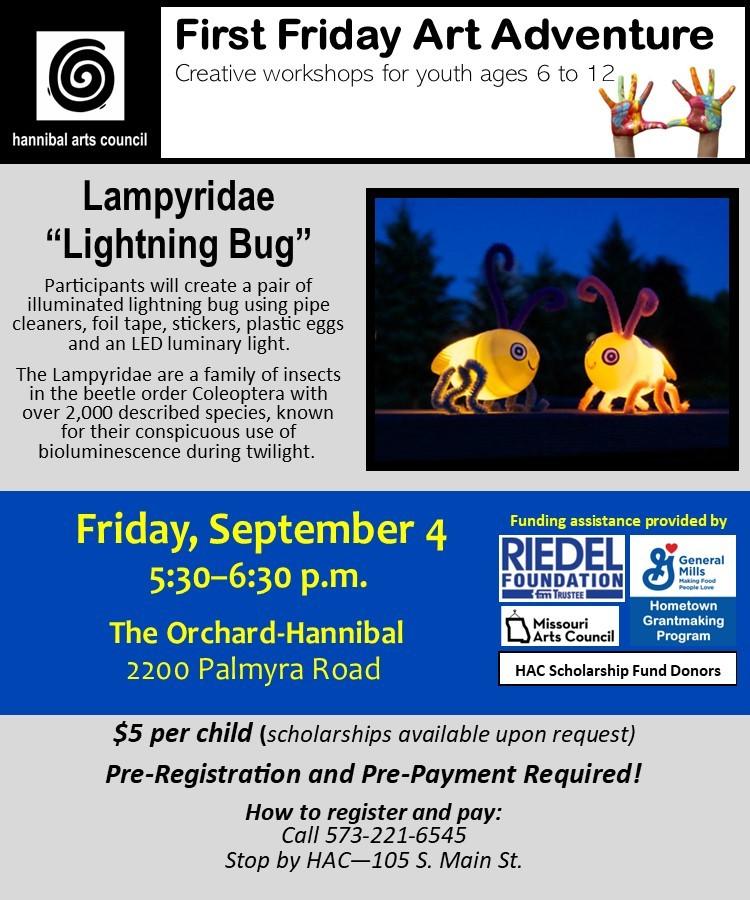 Be sure to check out our WILD & WACKY ART ADVENTURE and HOLLY JOLLY HOLIDAY WORKSHOP pages too!