Hannibal Arts Council Gallery
Give yourself a special treat and stop by the Hannibal Arts Council Gallery - monthly exhibits spotlight local and regional artists. Works on exhibit and for sale! Opening Receptions for each exhibit allow you to meet the artists, enjoy refreshments and connect with friends.
Gallery Hours
Monday: 9-5
Tuesday: Closed
Wednesday: 9-5
Thursday: 9-5
Friday: 9-5
Saturday: 11-2
Sunday: Closed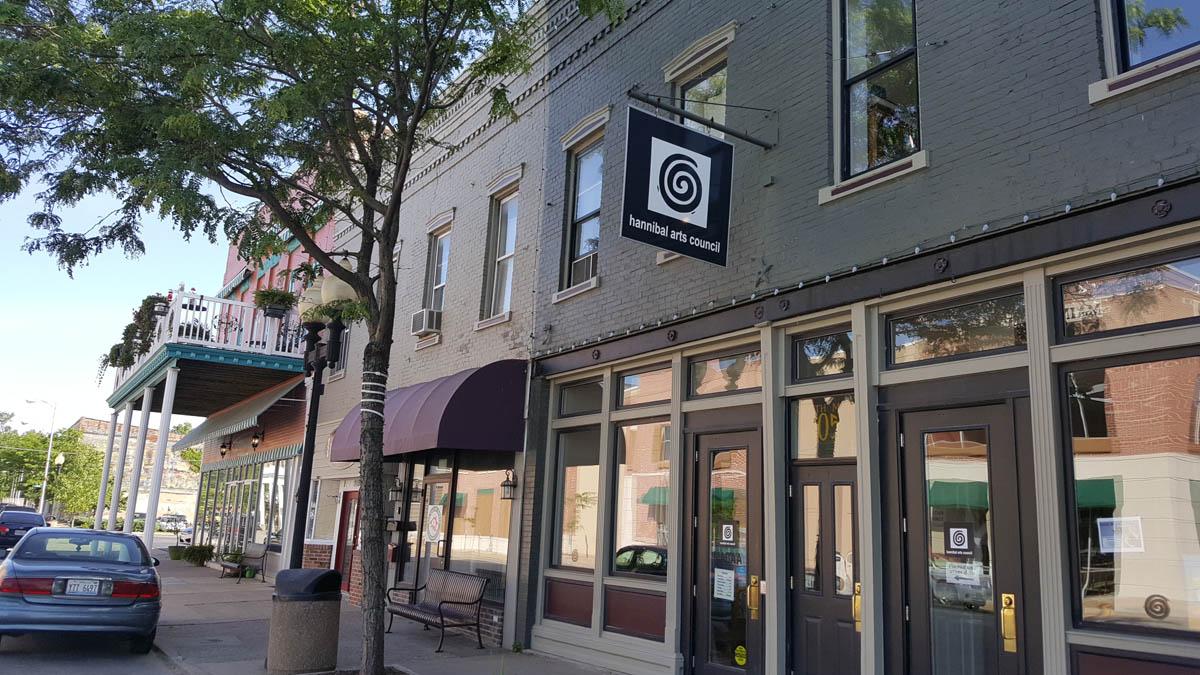 JUNE 8 - JULY 7
2017 ORIGINALE` BEST OF SHOW WINNERS: Howard Kuo – Kelly Eddington
ART_OF_SHALA DRYDEN – Mixed Media, Collage, Digital Images
BEST OF MISSOURI FEATURED ARTIST – Bob AuBuchon, Patty Muenks
SHOW ME MISSOURI Open Exhibit
PHOTOGRAPHY CHANNEL: Selfie
Exhibits feature 2017 ORiGINALE Best of Show winners watercolorist Kelly Eddington of Monroe City and watercolorist Howard Kuo of Hannibal; mixed media, collage and digital works by Hannibal native and current Chicago resident Shala Dryden; Best of Missouri Hands Juried Artists are Bob AuBuchon of Camdenton who creates abstract acrylic paintings and Patty Muenks of St. Charles who works in ceramics; Show Me Missouri, an open exhibit, invites area artists to submit works which depict our state; Photography Channel: Selfie invites digital image submissions featuring photos popularly known as selfies.
Opening Reception: Friday, June 8, 5-7 p.m.