Hannibal Arts Council Gallery
Give yourself a special treat and stop by the Hannibal Arts Council Gallery - monthly exhibits spotlight local and regional artists. Works on exhibit and for sale! Opening Receptions for each exhibit allow you to meet the artists, enjoy refreshments and connect with friends.
Gallery Hours
Monday: 9-5
Tuesday: Closed
Wednesday: 9-5
Thursday: 9-5
Friday: 9-5
Saturday: 11-2
Sunday: Closed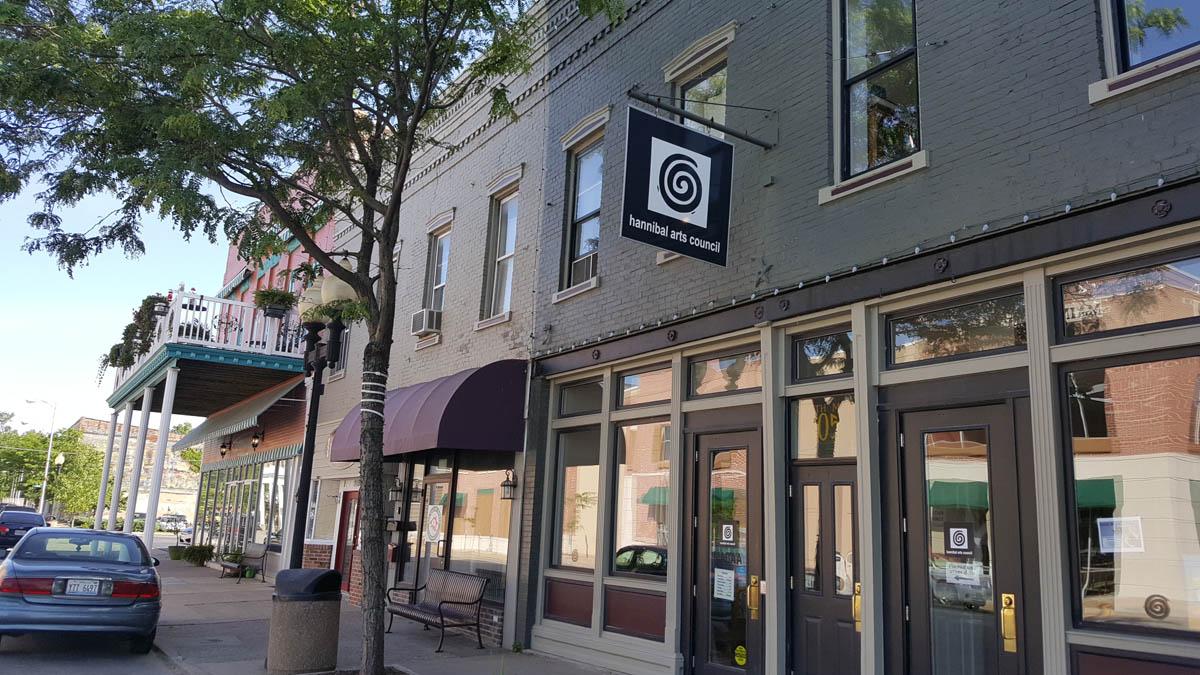 Current Exhibit
MARCH 3-24
quARTet: Tim Judge (oils), Andrew Wikstrom (wood), Jacob Janes (mixed media), Francis Wells (wood)
MICHAEL BIERMAN RETROSPECTIVE  
LEN MOSS SELECT WORKS
FARM TO TABLE Open Exhibit 
PHOTOGRAPHY CHANNEL: Just Desserts 
The invitational exhibit quARTet features oil paintings by Washington MO artist Tim Judge, a handmade kayak by local craftsman Andrew Wikstrom, mixed media works by Hannibal native Jacob Janes and handmade wood items by local craftsman Francis Wells.  We will also feature a special retrospective of Michael Bierman and selected works by 101-year old Hannibal artist Len Moss. Farm to Table, an open exhibit, invites area artists to submit works which depict any of the steps our food takes, from beginning of growth to right before it goes into our mouths. Photography Channel: Just Desserts invites digital image submissions featuring our favorite guilty pleasure, desserts.