Hannibal Arts Council Gallery
Give yourself a special treat and stop by the Hannibal Arts Council Gallery - monthly exhibits spotlight local and regional artists. Works on exhibit and for sale! Opening Receptions for each exhibit allow you to meet the artists, enjoy refreshments and connect with friends.
Gallery Hours
Monday: 9-5
Tuesday: Closed
Wednesday: 9-5
Thursday: 9-5
Friday: 9-5
Saturday: 11-2
Sunday: Closed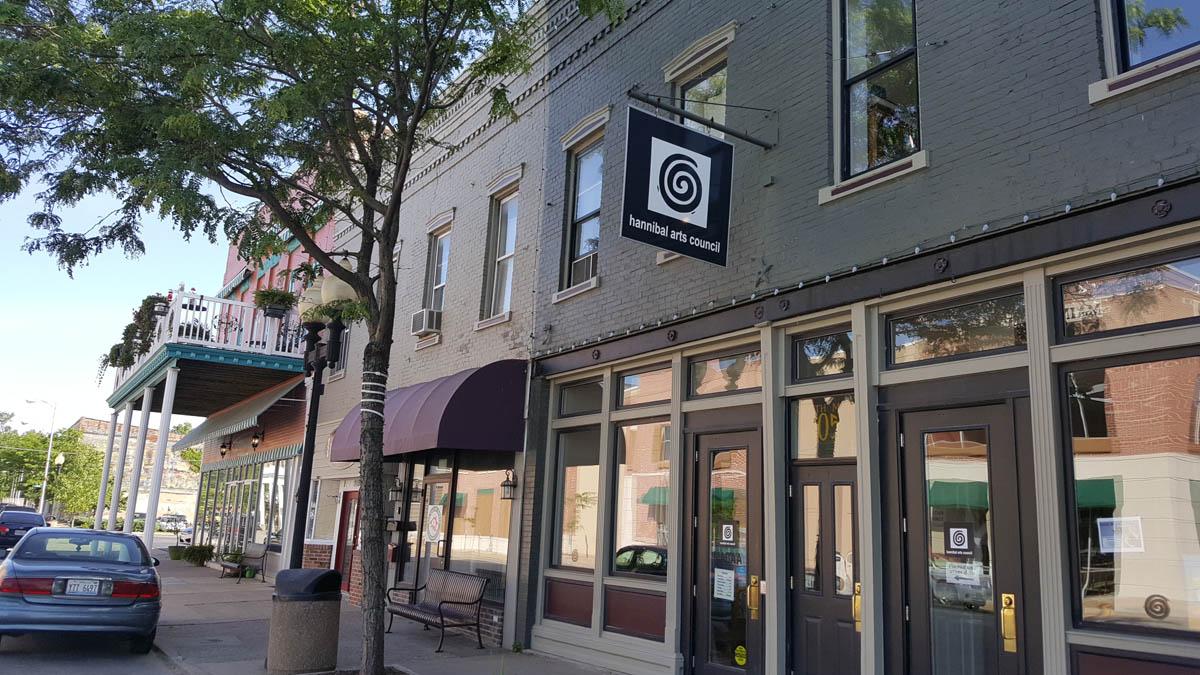 AUGUST 10 - SEPTEMBER 8
A RIVER'S TREASURE: Nancy Lehenbauer Marshall, Bryan Payne, Ben Bradshaw
REFLECTIONS Open Exhibit
PHOTOGRAPHY CHANNEL: A River Runs Through It
Opening Reception: Friday, August 10, 5-7 p.m.
Three exhibits will be featured in the Hannibal Arts Council galleries from August 10 through September 8.  A RIVER'S TREASURE will showcase oil paintings of Missouri riverscapes by Lawrence, KS artist Nancy Lehenbauer, formerly from Hannibal, and St. Louis object artists Bryan Payne and Ben Bradshaw. Other exhibits featured are an open exhibit by area artists titled REFLECTIONS which will feature work from artists answering the call to depict things shine, mirrored, reflective, or illustrating inner/self-reflection. The Photography Channel will display photographs featuring digital images with the theme A River Runs Through It.
HAC gallery hours are 9:00 a.m. to 5:00 p.m. Monday and Wednesday through Friday and 11:00 a.m. to 2:00 p.m. Saturdays. The HAC gallery is closed on Tuesdays and Sundays. For more information on the current exhibit and other HAC programs contact the Hannibal Arts Council at findit@hannibalarts.com or 573-221-6545.