Bad Art by Good People Art Auction
Friday, September 10, 2021
7pm - Social/Hors d'Oeuvres/Cash Bar
8pm - Art Auction
Finn's Food and Spirits, 214 N Main St 
How do I register and pay?  
Contact HAC at 573-221-6545
Stop by HAC at 105 S. Main St.
Works of art created by fifteen area community leaders who were paired with fifteen artists/mentors will be auctioned off.
The Bad Art by Good People title is truly meant to be tongue in cheek, as the end-product of the community leader working with an artist/mentor will more than likely be good. Community leaders were matched with artists/mentors by drawing names out of a hat back in November.  The Hannibal Arts Council is excited to connect community leaders and artists in a new way by implementing this new fundraising concept, which was modified from similar ones produced by arts organizations in Kansas and Ohio.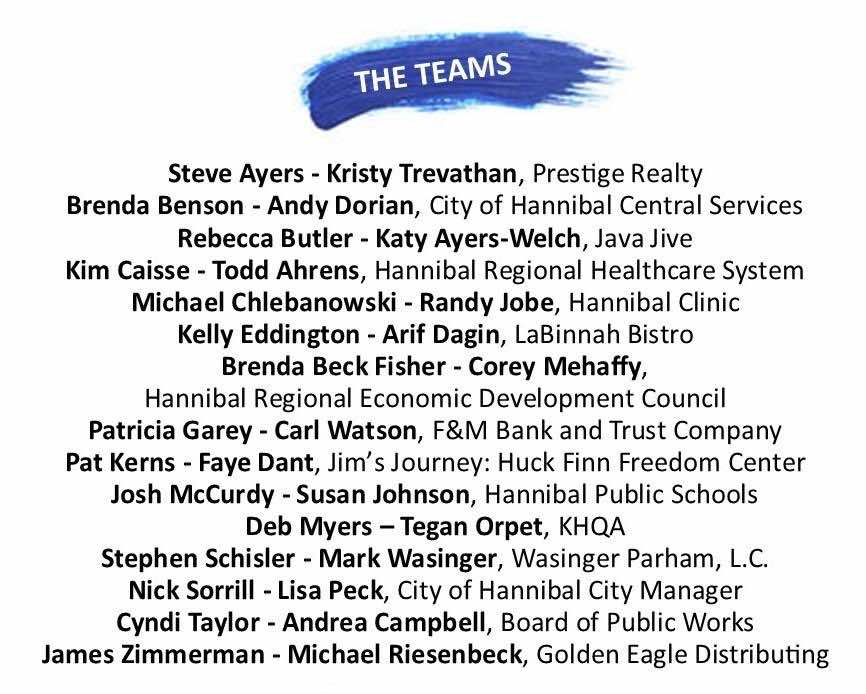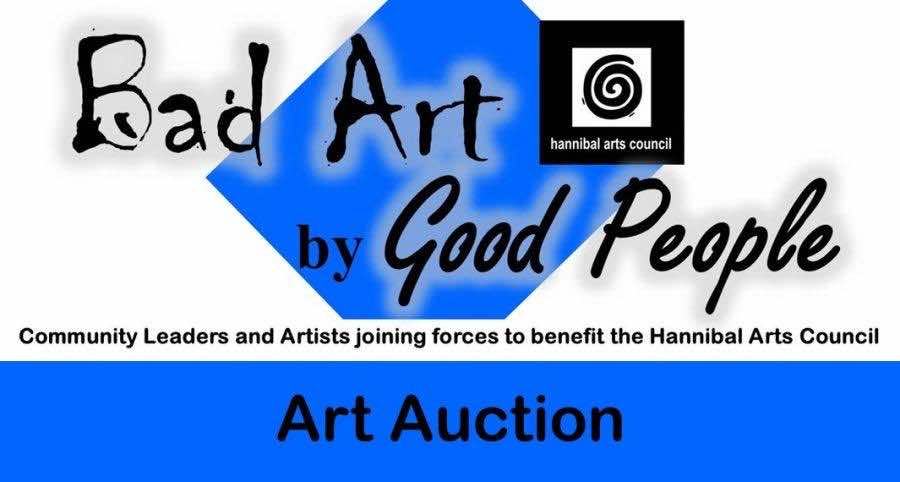 Art History Luncheon
The Art History Luncheon is a special event designed to fit into a workday lunch hour and also take that time to educate, enrich and engage through focusing on one famous painter or painting from history.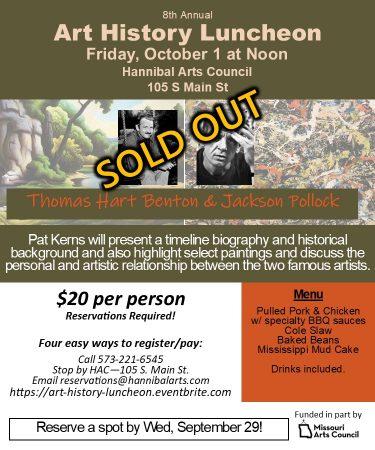 Check out pics from our 2019 Art History Luncheon featuring Toulouse-Lautrec!   
Coffee Talk Lecture Series
The Coffee Talk Lecture Series is designed to be relaxed, informal and informative.  Through the Coffee Talk Lecture Series, the Hannibal Arts Council will present community members speaking on various topics, including travel, history, health, food, well-being and yes, art. The series is designed on the premise that everyone has a story and a wide variety of interests and are sometimes willing to share that with an audience. Program partners include Wade Stables P.C., Second Breakfast Coffee Roasters and the Missouri Arts Council.
Our Coffee Talk Lecture Series is FREE and open to the public!
For information on upcoming events see the "What's Happening Now" section on our homepage.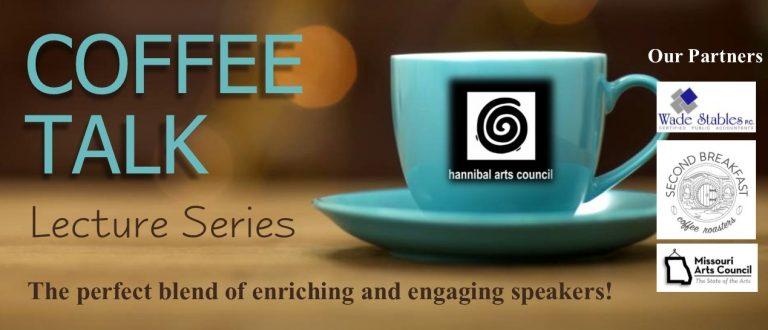 Share the Joy
Held each year in December, Share the Joy combines three great things:  food for the body, engaging program for the soul and funds for the arts!  Each December the Hannibal Arts Council hosts a fundraising dinner and program during the holidays.  The event will include homemade soups, breads and desserts followed by a special program.
We are currently planning Share the Joy for 2021.  Be sure to check back here for up-to-date information.