Coffee Talk Lecture Series
The Coffee Talk Lecture Series is designed to be relaxed, informal and informative.  Through the Coffee Talk Lecture Series, the Hannibal Arts Council will present community members speaking on various topics, including travel, history, health, food, well-being and yes, art. The series is designed on the premise that everyone has a story and a wide variety of interests and are sometimes willing to share that with an audience. Program partners include Wade Stables P.C., Second Breakfast Coffee Roasters and the Missouri Arts Council.
Our NEXT Coffee Talk Lecture!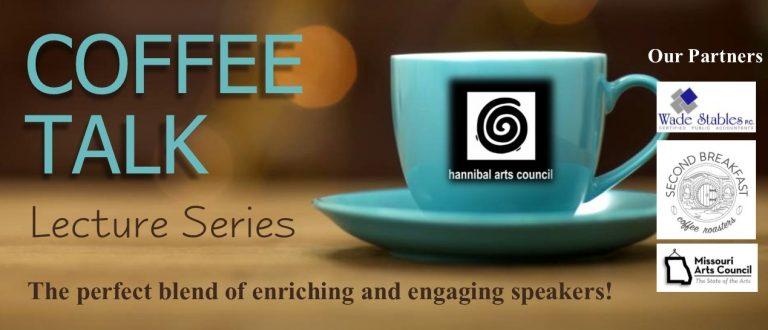 Art History Luncheon
Held each year in September, the Art History Luncheon is a special event designed to fit into a workday lunch hour and also take that time to educate, enrich and engage through focusing on one famous painter or painting from history.
Our 2019 Art History Luncheon was a big hit!   
Share the Joy - Soup, Dessert, Performance
Held each year in December, Share the Joy combines three great things:  food for the body, music for the soul and funds for the arts!  Each December the Hannibal Arts Council hosts a fundraising dinner and performance during the holidays.  The event will include homemade soups, breads and desserts followed by special performances.
We are currently planning Share the Joy for 2020.  Be sure to check back here for up-to-date information. 
Click on the DATE link below to purchase tickets via EVENTBRITE