Hannibal Arts Council Gallery
Give yourself a special treat and stop by the Hannibal Arts Council Gallery - monthly exhibits spotlight local and regional artists. Works on exhibit and for sale! Opening Receptions for each exhibit allow you to meet the artists, enjoy refreshments and connect with friends.
Gallery Hours
Monday: 9-5
Tuesday: Closed
Wednesday: 9-5
Thursday: 9-5
Friday: 9-5
Saturday: 11-2
Sunday: Closed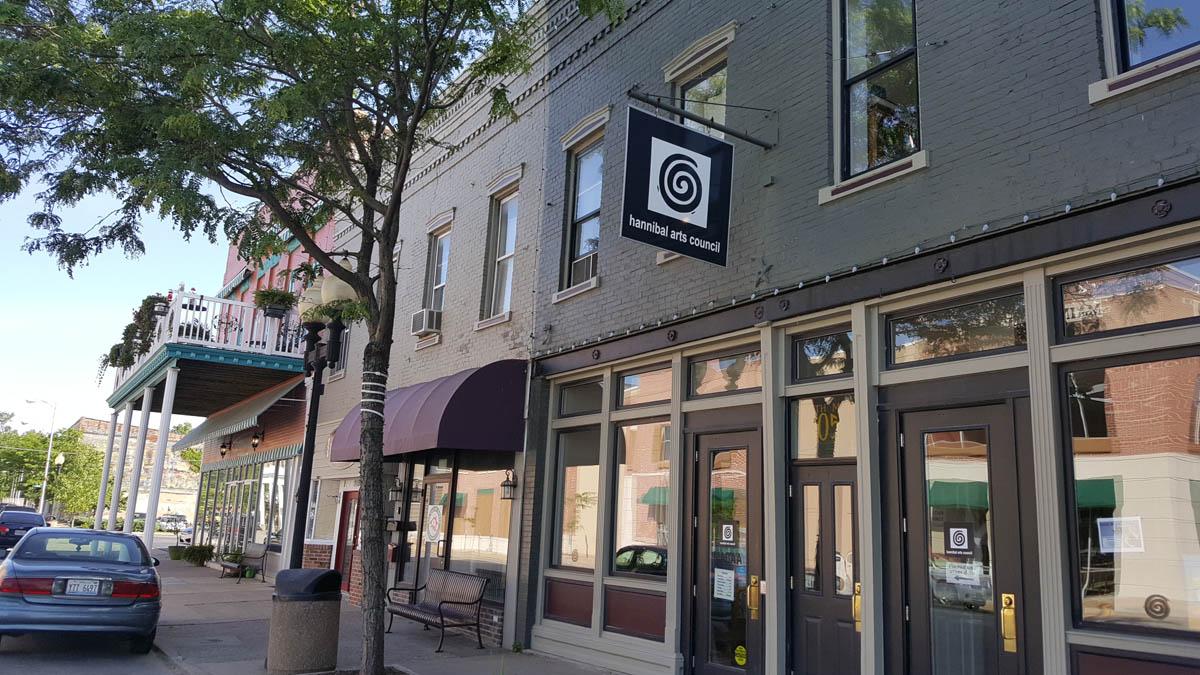 IN THE GALLERY
NOVEMBER 9-20
JAMES CARROLL BECKWITH (1852-2917): The Collection of Nora Creason & Don Metcalf (Bicentennial Series)
TIME MACHINE. 2.0: Paintings by Stephen Schisler inspired by the photography collection of Steve Chou (Bicentennial Series)
JOHN D. FORTENBERRY (1928-2018): Small Pieces in Wood
PHOTOGRAPHY CHANNEL: Hannibal As History (Bicentennial Series)
The current exhibits are sponsored by F&M Bank and Trust Company.
The Beckwith exhibit contains a wide span of Beckwith's work from his early drawings, to his classically painted portraits and to his technical attempts at Impressionism. Born in Hannibal in 1852, Beckwith began his art studies in 1868 after his family moved to Chicago. Going on to study art in New York, Paris, and Italy, he started an art league with colleagues John Singer Sargent and Meredith Chase. He became internationally famous as an artist and an instructor at the Arts Student League of New York. The collection of Beckwith works is on loan from the collection of Nora Creason and Don Metcalf.
Time Machine 2.0., is a collaborative exhibit with local artist and educator Stephen Schisler and local historian and author Steve Chou.  Original black and white photographs from Chou's Hannibal collection are painted in full color by Schisler to allow the viewer to see them in a different light.  The exhibit is titled Time Machine because photography and paintings are two of the greatest ways we look through the window to our past.
A last minute additional to the gallery space in November is a retrospective exhibit of small wood carvings by the late John D. Fortenberry (1928-2018).  Fortenberry was a hobby wood craftsman who was as prolific as he was detailed in his work. Thanks to his family, the public will have the opportunity to both view and purchase his work.  Filling out the exhibits is the final Bicentennial Series Photography Channel.  This is the second time the Hannibal Arts Council's collection of two hundred and eighty-eight historic photos of Hannibal have been shown in 2019, Hannibal's Bicentennial year.  The digital image exhibit is shown on a 55' television in the gallery.