Hannibal Arts Council Gallery
Give yourself a special treat and stop by the Hannibal Arts Council Gallery - monthly exhibits spotlight local and regional artists. Works on exhibit and for sale! Opening Receptions for each exhibit allow you to meet the artists, enjoy refreshments and connect with friends.
Gallery Hours
Monday: 9-5
Tuesday: Closed
Wednesday: 9-5
Thursday: 9-5
Friday: 9-5
Saturday: 11-2
Sunday: Closed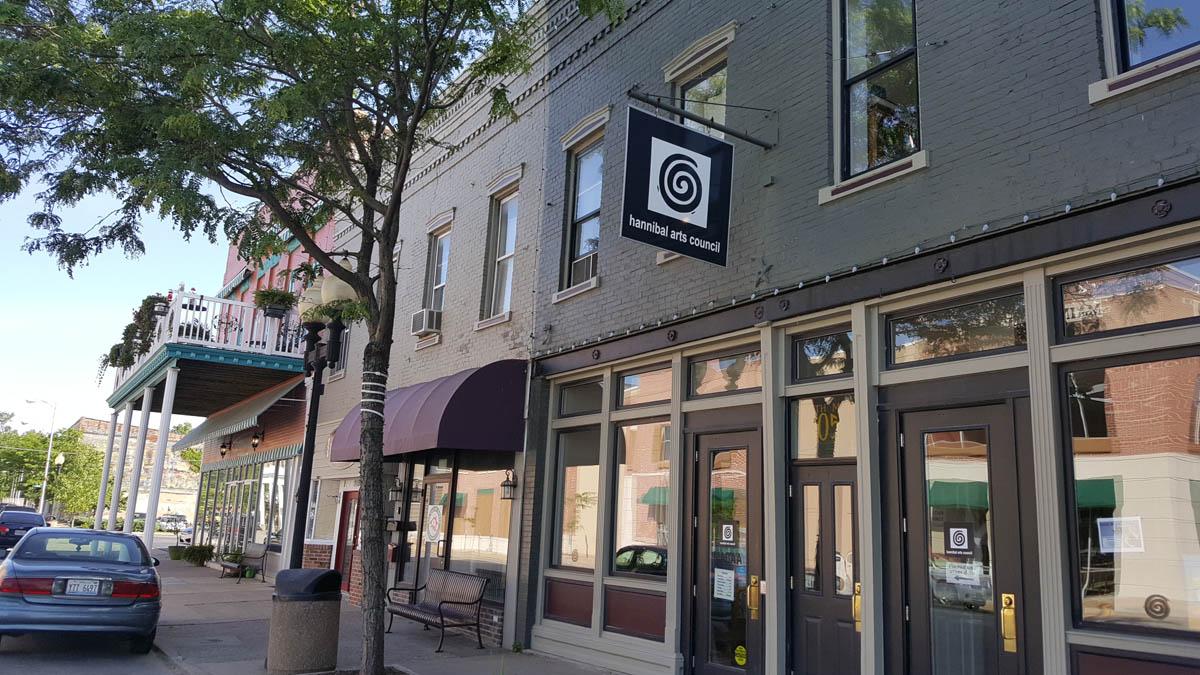 CURRENTLY IN THE GALLERY
JUNE 7 - JULY 6
Opening Reception: Friday, June 7, 5-7 p.m. (Artist Talk @ 6 p.m.)
ART RELATED: Paintings by father and daughter artists, Larry and Sarah Siwek.
MARK TWAIN ZEPHYR COLLECTION:  Paintings by Ted Rose from the Collection of Archie Hayden (Bicentennial Series)
BEST OF MISSOURI HANDS ON THE ROAD: Missouri Mills Paintings by Dave Carter and Fused Glass by Kathlyn Miller
TRANSPORTATION:  Open exhibit of area artists (Bicentennial Edition)
**Learn how to enter our Transportation-themed open exhibit here: Click here for instructions.
PHOTOGRAPHY CHANNEL: Hannibal Today (Bicentennial Edition)
**Learn how to enter our Photography Channel here: Click here for instructions.
FEATURED PHOTOGRAPHER: Aaron Riley
Spotlighting the creative abilities of those with developmental disabilities is the focus of the next exhibit at the Hannibal Arts Council.  Celebrate the Artist in You with be on display at HAC from May 8 through May 18.  The exhibit is in partnership with Hannibal Regional Office (Missouri Department of Mental Health – Missouri Division of Developmental Disabilities) in an eight-county area surrounding Hannibal, including Marion, Monroe, Ralls, Pike, Montgomery, Lincoln, Audrain, Warren.
 "The Hannibal Arts Council is so proud to help Hannibal Regional Office host this exhibit each year.  It is such a pleasure to work with agency staff to present original works by consumers living with developmental disabilities – ranging from 7 to 70 years old," said Michael Gaines, HAC director. "We should also note that works are for sale, and it's a very big deal to a consumer when a piece of their work sells!" 
An important part of the exhibit is the People's Choice Awards.  The public is invited to view the exhibit and cast their votes.  HAC gallery hours are 9:00 a.m. to 5:00 p.m. Monday and Wednesday through Friday and 11:00 a.m. to 2:00 p.m. Saturdays. The HAC gallery is closed on Tuesdays and Sundays.
The exhibit will end with a Closing Reception and Awards at 2:00 p.m. on Saturday, May 18.  For more information on the current exhibit and other HAC programs contact the Hannibal Arts Council at findit@hannibalarts.com, 573-221-6545 or visit them on the web at hannibalarts.com.