Gallery Hours
Monday: 9-5
Tuesday: Closed
Wednesday: 9-5
Thursday: 9-5
Friday: 9-5
Saturday: 11-2
Sunday: Closed
**Gallery visitors will be asked to abide by HAC occupancy limits and practice social distancing while viewing exhibits.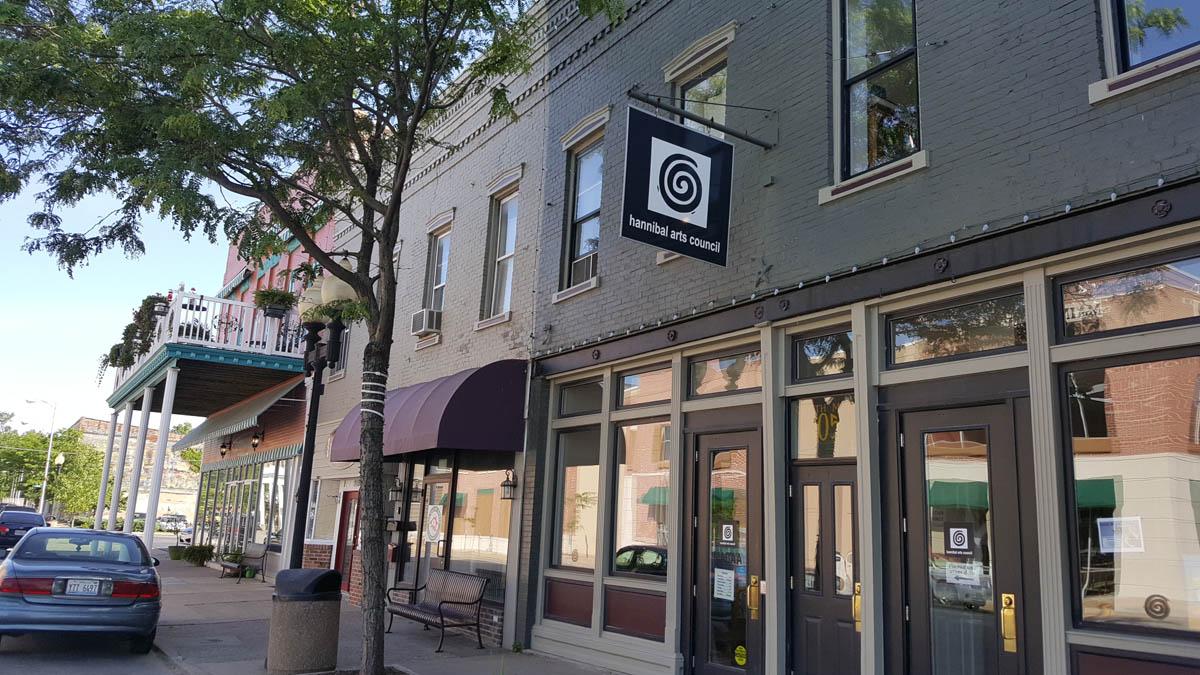 IN THE GALLERY & ONLINE
JULY 11-AUGUST 8
COLLAGE COLLISION: Collage art by Ezra Collins and Peggy Burchard-Ballard
FAMILY TIES: Carvings by father/daughter team Kent Brown & Dani Hudson
BEST OF MISSOURI HANDS ON THE ROAD: Abstract and mixed-media paintings by Meike Aton
OPEN SHOW: Inspired by the Masters
PHOTOGRAPHY CHANNEL:The Great Outdoors
FEATURED IMAGES: Hannibal Parks and Recreation Department
Sponsored by Kyle Mack, LUTCF - Shelter Insurance Companies, The Orchard-Hannibal and the Missouri Arts Council, a state agency.
CLICK ON THE ICONS BELOW TO VIEW THE CURRENT EXHIBITS!