Open Shows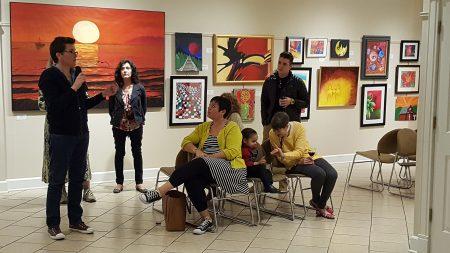 What are Open Shows?  Open shows at the Hannibal Arts Council encourage artists to submit pieces to be exhibited in our gallery shows which fit a theme or specific guidelines.  Submissions are welcome from youth 13-17 (except ORiGINALE) and adults 18 and older residing within a 50-mile radius of Hannibal. Open to professional and amateur/non-professional artists.
Open Shows
**We are currently planning 2022 Open Show themes!
Photography Channel

What is the Photography Channel?   The Photography Channel features digital image exhibits viewed on the Hannibal Arts Council's 55-inch 3-D television and compliment the exhibits hanging on the gallery walls.  There is no age limit and submissions may come from anywhere in the world! Digital and cell phone camera, Instagram and Facebook images are all acceptable formats to submit.
Photography Channel Themes
**We are currently planning 2022 Photography Channel themes!
Art For The Health Of It
What is the Art For The Health Of It?  Art For The Health Of It was created as a year-round partnership between the Hannibal Arts Council and Hannibal Clinic.  The space acts as a satellite gallery for the Hannibal Arts Council. The exhibit series features works by local and area artists and may be viewed in the Clinic's west entrance reception/waiting area. If an area artist is interested in exhibiting through Art For The Health Of It, contact the HAC office at 573-221-6545 or findit@hannibalarts.com.
Past exhibits!