Deadline to Enter:  September 6, 2019
2019 Guidelines: Click here for guidelines.
About Art In The Open
Professional and non-professional ADULT artists 18 years of age or older and YOUTH ages 8 to 17 who live within a 50-mile radius of Hannibal are invited to submit images of original works for the sixth annual ART IN THE OPEN billboard art competition. The goal of the project is to capture the creative spirit all art forms represented in Northeast Missouri and Western Illinois. The contest was created by the Hannibal Arts Council in partnership with Lamar Outdoor Advertising of Hannibal and Independent's Service Company.
Over one hundred entries were submitted last year by area artists, artisans, craftsmen, photographers, writers, actors, dancers and performers. The jury committee for the project met recently and selected the top three winners in the Adult division and one winner in the Youth division to be featured. Each winner will have their work featured on a billboard printed by Independent's Service Company and displayed on Lamar Outdoor Advertising of Hannibal billboards around the area and also digital billboards in Hannibal and Quincy.
Sponsored By: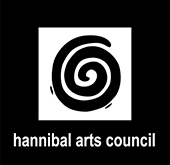 In Partnership With: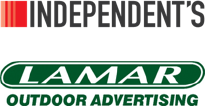 2018 Youth Winner